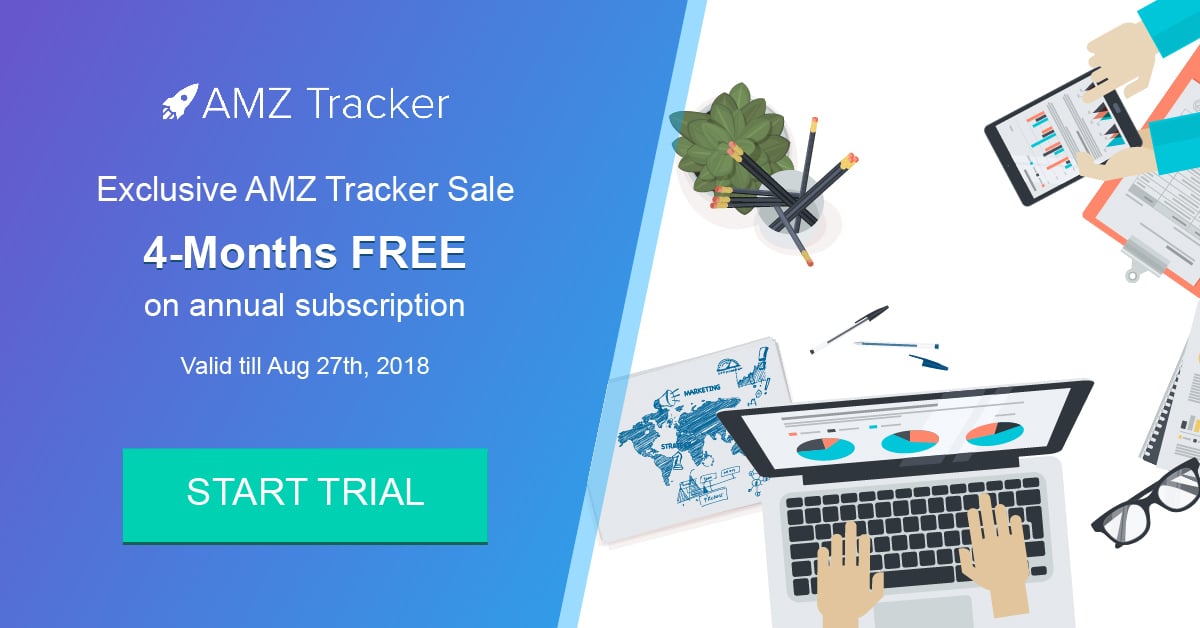 The AMZ Tracker sale is now on! Don't miss your chance to get 4-Months FREE when you purchase our annual subscription package, current users can also take advantage of this offer by upgrading their current subscription. You will get the following benefits:
#1:
Annual Package
Get 4 Months of membership FREE
#2:
Get 3 months use of CASHCOWPRO, FREE of charge.
(valued $150).
 AB Test AUTO Listing Optimization
 Performance & Conversion %
 UNLIMITED Emails for Review Collection
 Inventory Monitoring
#3:
Get 4 FREE entries into out 'Featured Deals' promotional program.
(valued $840)*
 Featured deals are pinned to the front-page of Vipon.com.
 Boost your sales exposure and reach a larger audiences
 Increase your traffic and sales
*(This offer is only available to customers who subscribe to our 'God Mode', 'Legend' & 'Corporate' annual packages.)
The deal ends August 27th, so hurry up and don't miss your chance to jump on this exclusive offer right away. Both current and new AMZ Tracker users are entitled to this once in a lifetime deal.
Join Now
*If you have any further questions, please feel free to contact us at
[email protected]
or click on the chat box located inthe bottom right corner of the AMZ Tracker homepage. Our customer support will reply you as soon as possible.